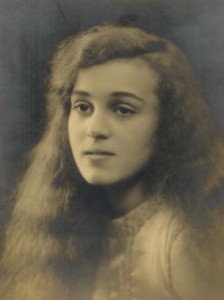 Iolda Reis was born on 12 January 1914 at Edinburgh, Scotland the daughter of Alphonse Louis and Margery (Burn Dow) Reis. She married Milosz Nied on 21 July 1950 at the Willesden registry office, London. She died on 7 December 2000 at The Berkshire Independent Hospital, Wensley Road, Reading, Berkshire. Milosz was born on 15 January 1901 in Poland and died on 7 October 1974 at 48 Holland Park Road, London.
Isolda and Milosz belong to Reis Generation Three; their daughter belongs to Reis Generation Four and is living.
NOTES: Although Isolda died at Reading she resided at 6 Mapesbury Road, Brondesbury, London, NW2. Milosz's first wife was Halina Maria Mosolowska. She was born on February 1 1901 and died at Bexley in 1975. Right is Isolda in the circa 1920's and below circa 1930.