Elizabeth Matthews was born on 6 August 1834 the second daughter of James and Mary Ann (Bailey) Matthews. Elizabeth was the sister of Katherine Jane Matthews who married Edward Garnet Man.
She married Webber Desborough Harris on 22 February 1859 at  St James, Picadilly.
Elizabeth died on 17 July 1917 at 3 Hans Crescent, Chelsea, London.
Webber Desborough Harris was born on 27 December 1822 at Clapham in Surrey the son of John Webber Harris and Louisa Ayton Desborough. He was baptised on 27 January 1823 at Trinity Church, Clapham Common. Webber died on 11 July 1903.
There was no issue. Below the baptismal record for Elizabeth at St. Botolph's, Aldgate: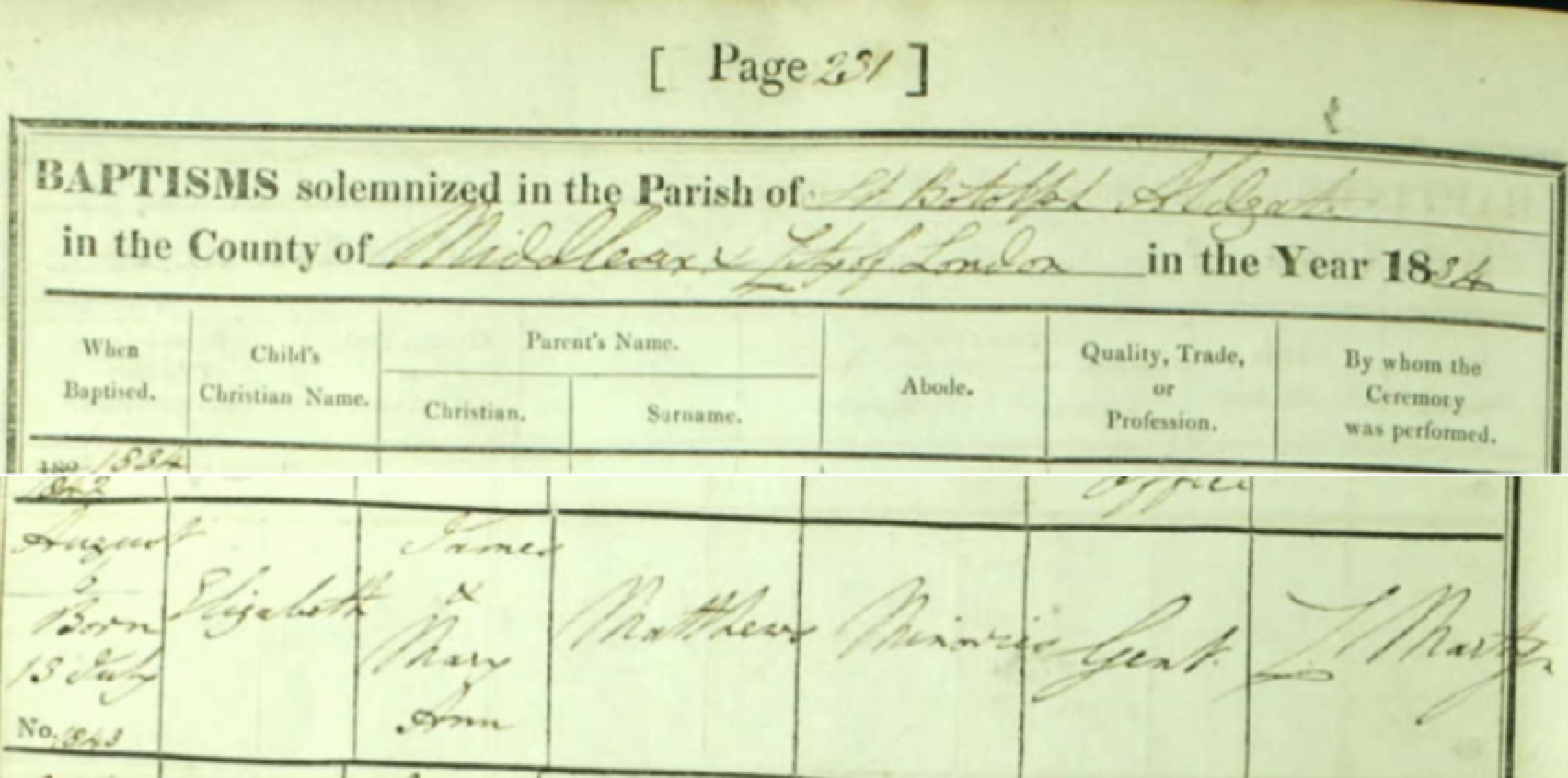 Below the baptismal record for Webber Desborough Harris at Trinity, Clapham Common: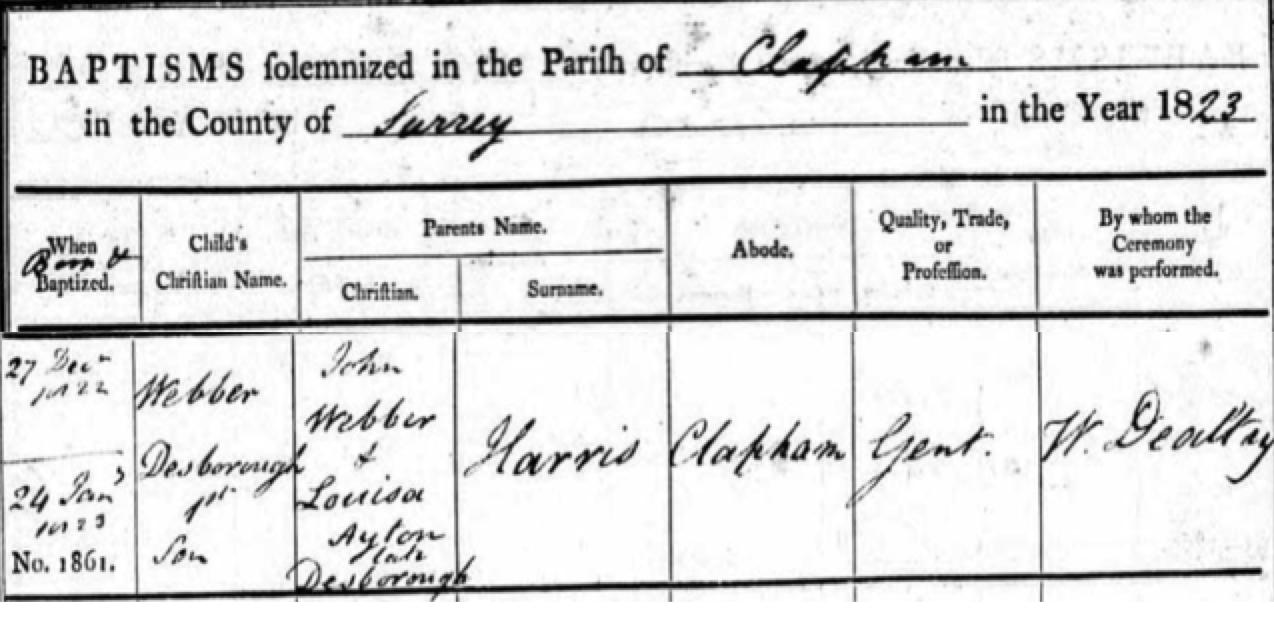 Below the marriage announcement for Elizabeth Matthews and Desborough Webber Harris (2nd entry):

To read how Elizabeth (Mathews) Harris was awarded the 'Victoria Cross' –  click HERE (<— PDF).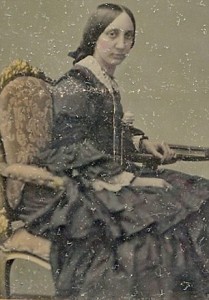 Below from the Annual Register 1903:
On the 11th, aged 80, Major-General Webber Desborough Harris. Entered the army, 1841; served in Punjab Campaign, 1848-9, and in the Indian Mutiny through siege of Delhi, where he was second in command of the 2nd Bengal Fusiliers, and also in other operations; for which services he received mention in despatches and brevet majority.
Below the 'Victoria Cross' as awarded by those whom Elizabeth nursed during a cholera outbreak in India in 1869.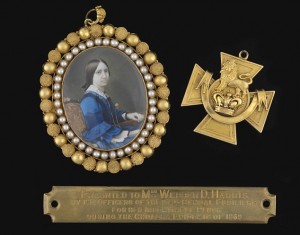 Below Elizabeth (Matthews) Harris's probate:

Below Webber's probate record: