Edward Schwabe was the eighth of Stephan and Eliza (Sykes) Schwabe's fourteen children. He was born on 26 May 1846 and baptised on 22 June 1846 at Manchester Cathedral, Lancashire.

He married Julie Ermen in 1873 at Barton upon Irwell. Julie was born in 1846. They had two children:
1. Julie Alice born in 1874 and baptised 9 October 1874 at St Catherine, Barton Upon Irwell.

She married Thomas Adolphus Falcon
2. Godfrey Albert Edward (G. A. E.) born on 15 April 1877 and baptised on 17 May of that year at St. Catherine,  Barton Upon Irwell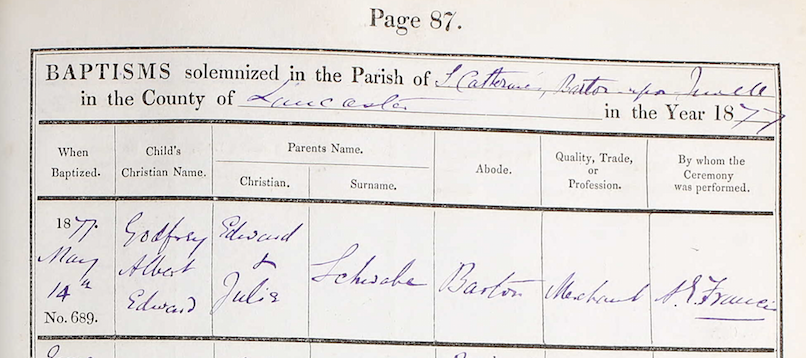 1881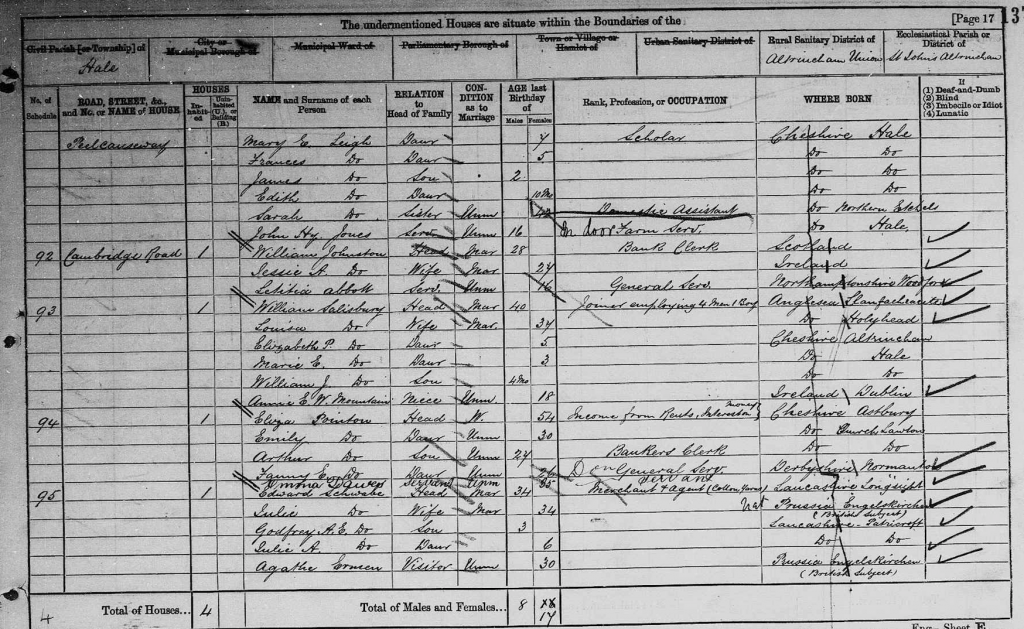 Edward died on 6 August 1921 at Barnstaple in Devon.

Julie (Ermen) Schwabe died on 5 March 1916 aged 69 at Barnstaple and was buried there at St. Brannock Churchyard.

Their son Godfrey (G.A.E. Schwabe) married Katherine Elizabeth Harper on 26 March 1913 at the parish church of Marldon, Devon. Elizabeth was born on 31 December 1871, the daughter of Joseph and Augusta Mary (Robinson) Harper. Her father was a physician/surgeon. There were no children.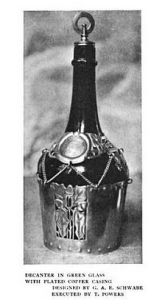 Godfrey became associated with the furniture designer Edgar Wood and an article appeared in the Burlington Magazine that refers to G.A.E. Schwabe. This can be read here as well as a web page showing Edgar Wood's house that refers to Schwabe.
Schwabe was the first pupil taken on by Edgar Wood, in 1893. He stayed until 1910. A gifted artist, like Wood himself and other Arts and Crafts designers he did not confine himself to architecture, but worked in several other media, exhibiting various pieces of metal-work at the Northern Art Workers' Guild in 1903: a hanging-lamp, a beaten-brass rose-pot, and a spirit decanter of silver-plated copper and green glass (shown here).
Schwabe was also mentioned in the Manchester Guardian in May 1909 as exhibiting at the Royal Academy: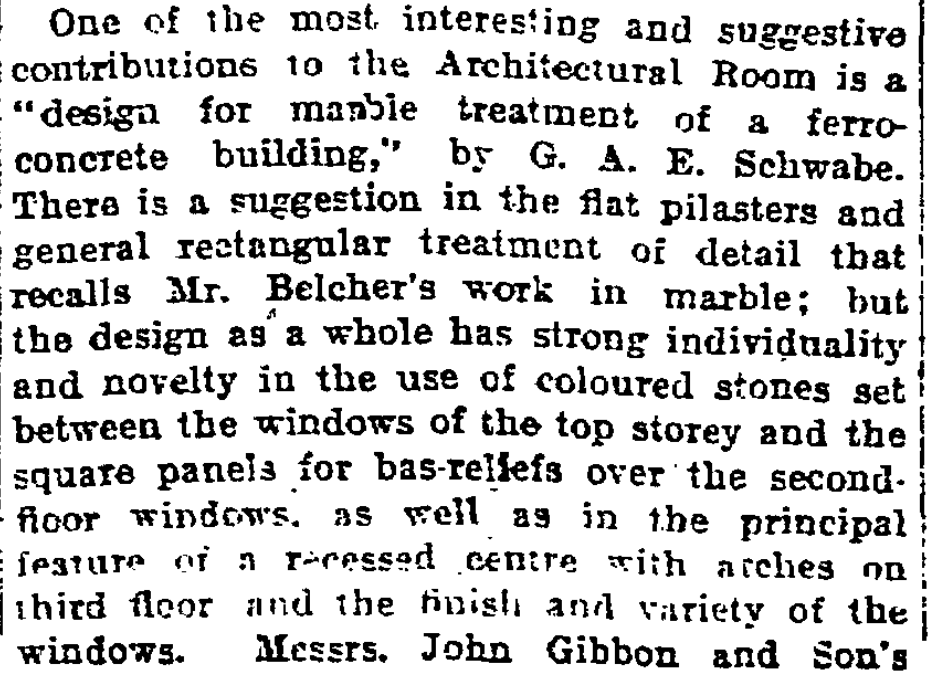 Godfrey died on 22 August 1960 at Alexandra Hospital, Barnstaple. His probate record is below:

Elizabeth died on 16 October 1961. Her probate record is below: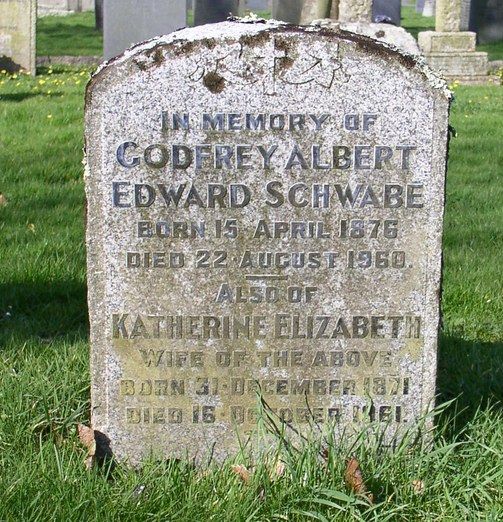 Elizabeth Katherine (Harper) Schwabe has been found on the 1911 census with two of her sisters.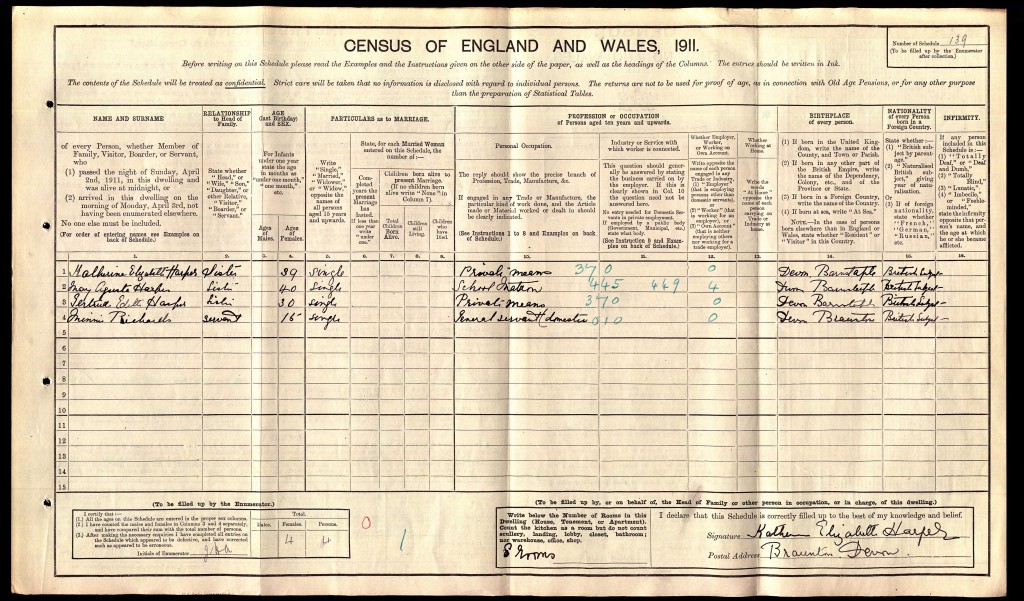 Almost the entire Harper family can be found on the 1891 census: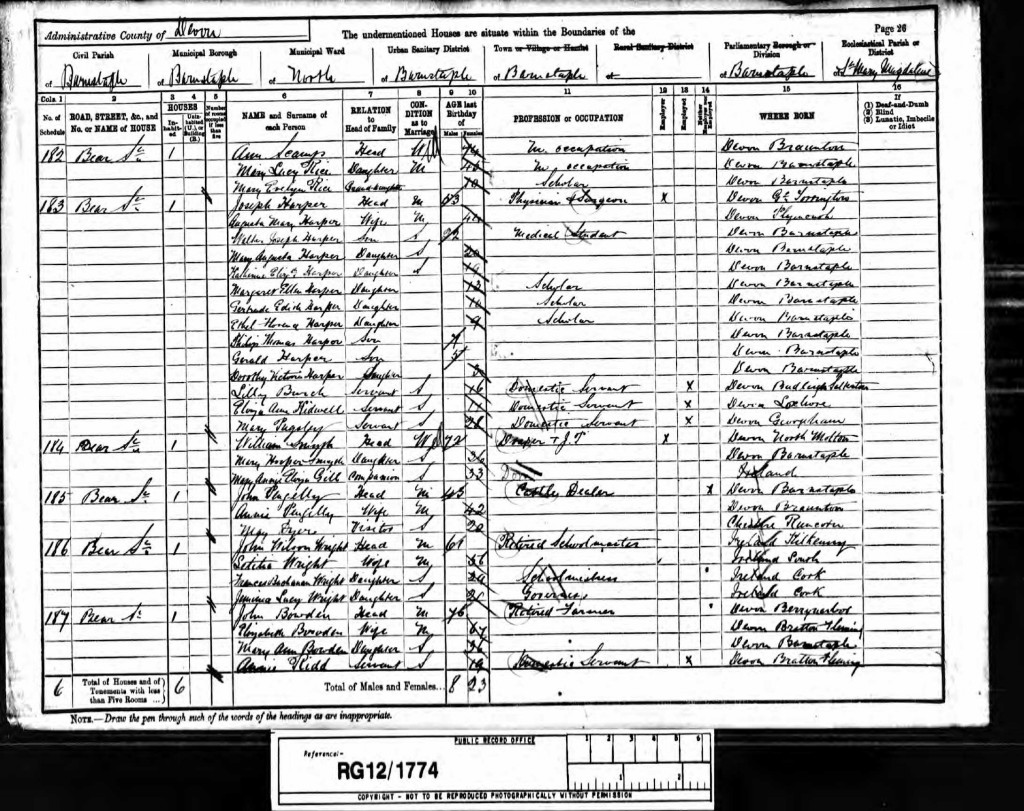 To return to the Schwabe Family page Introduction click HERE.