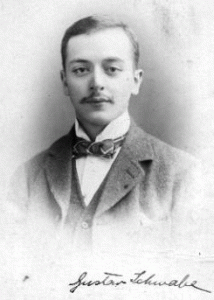 Louis Gustave Schwabe, the son of Louis and Blanche (Hartwright) Schwabe, was born in 1867.
He married Evelyn (Effie) May on 21 February 1895 at St. Luke's Church, Weaton. Gustav Wolff was a witness at his nieces wedding.
Evelyn was the daughter of Thomas May and Ida Wolff.  She was born in Canada.
Louis Gustave died on 28 July 1950 at The County Hotel, Malvern, Wiltshire. Effie also died at Malvern.  The child of Louis and Evelyn is:

A letter written by Nellie Schwabe to Randolph Schwabe: 11th January, 1946: "Gustave, after vain attempts to get 10 Herbert Crescent repaired, has sold it and gone back to Malvern and hopes to get a flat or small house later on. It's very hard on the poor old things when they have lived a set life in one spot for so many years" – Paper Mill House, Standon, Herts. [Nellie is the daughter of Robert Stephen Schwabe and Kini Myandera, Robert was Randolph's uncle.]
CENSUS DATA
1901 Census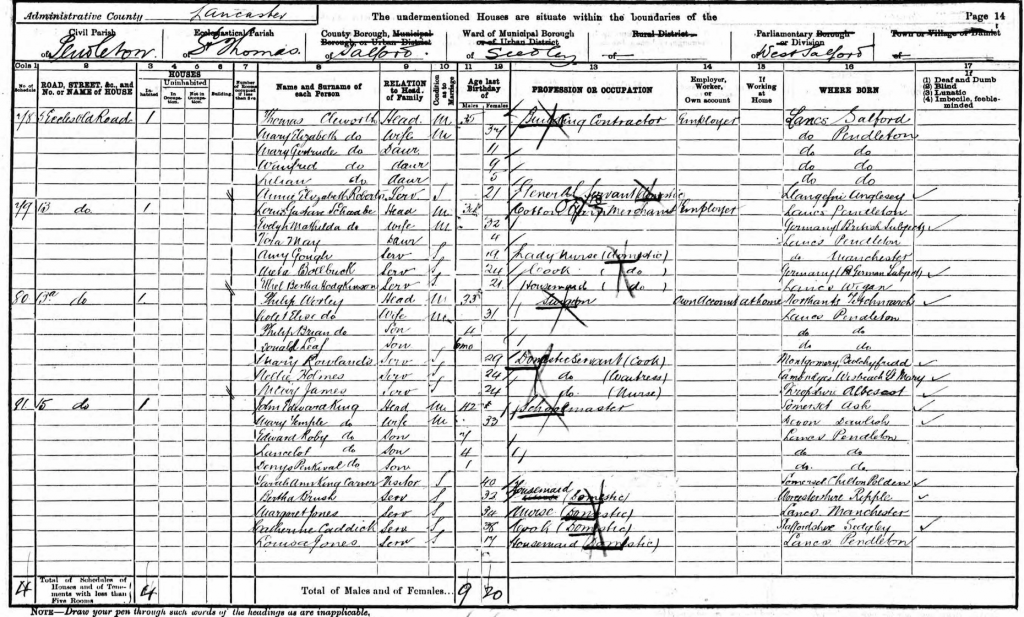 1911 Census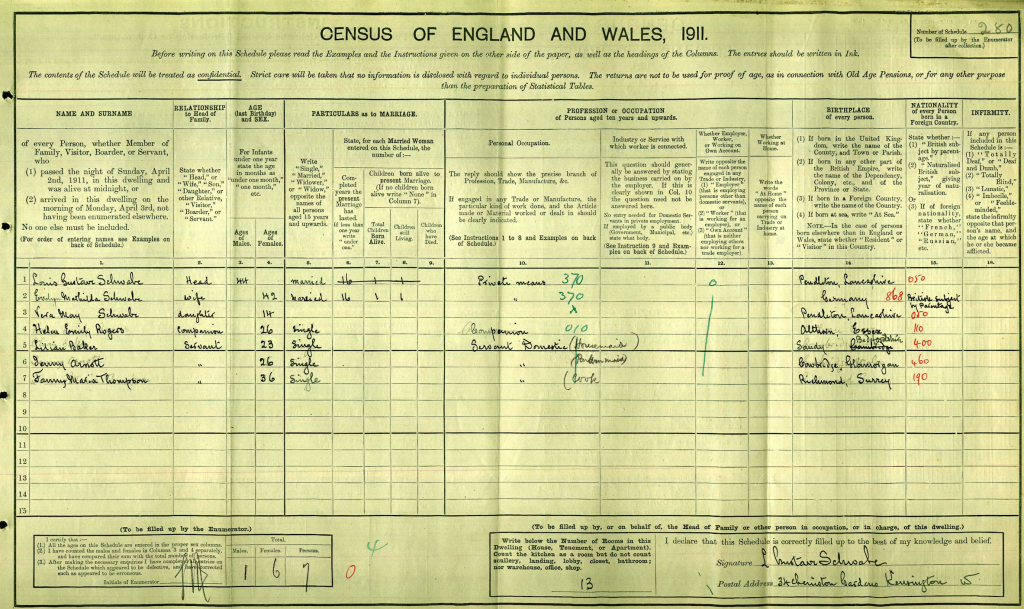 PROBATE RECORDS


Notes: He was painted by Harold Knight, R. A. (1874 – 1961) . A reference to LGS has been found in the Times of London in which he appears as a member of the Board of Directors of Belsize Motors. The article is dated Saturday 19 November 1910.