Leopold Schwabe was born in 19 May 1801, the son of Samson Benjamin Schwabe. He was baptised at the age of 35 on 16 November 1835 at a presbyterian church in Manchester.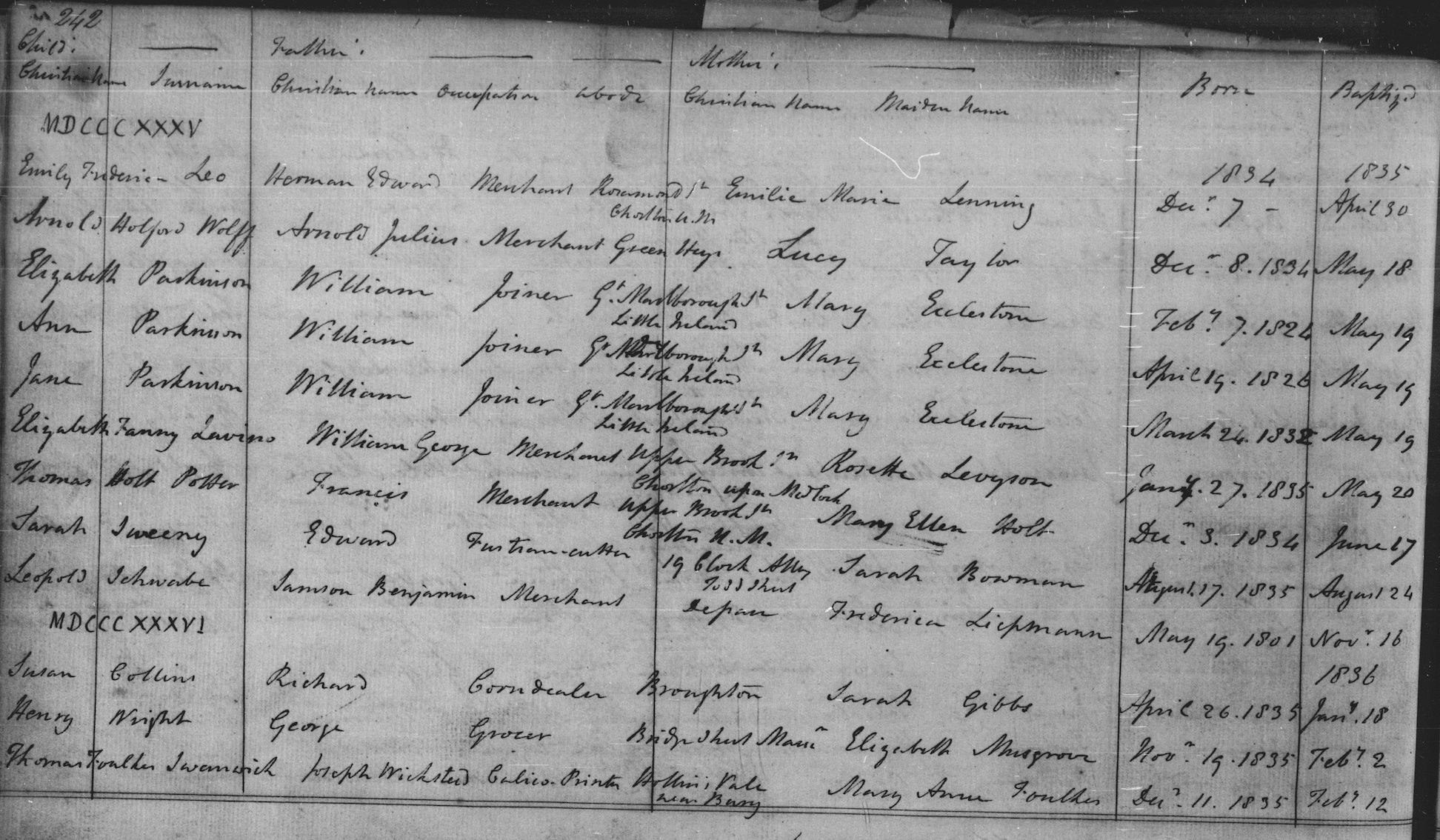 He married Emma Frances Priestley on 23 November 1835 in Saint Peter, Leeds.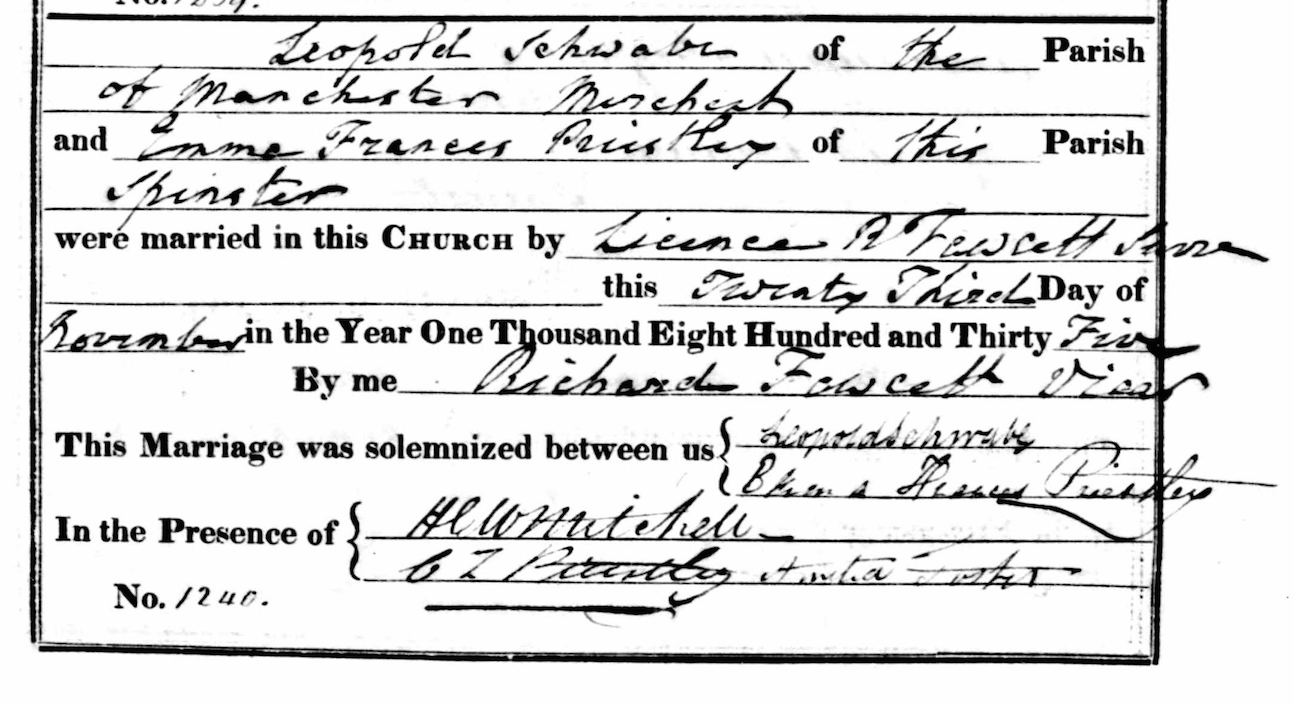 The marriage was announced in the Manchester Guardian:

Leopold died on 13 June 1888 and buried on 16 June.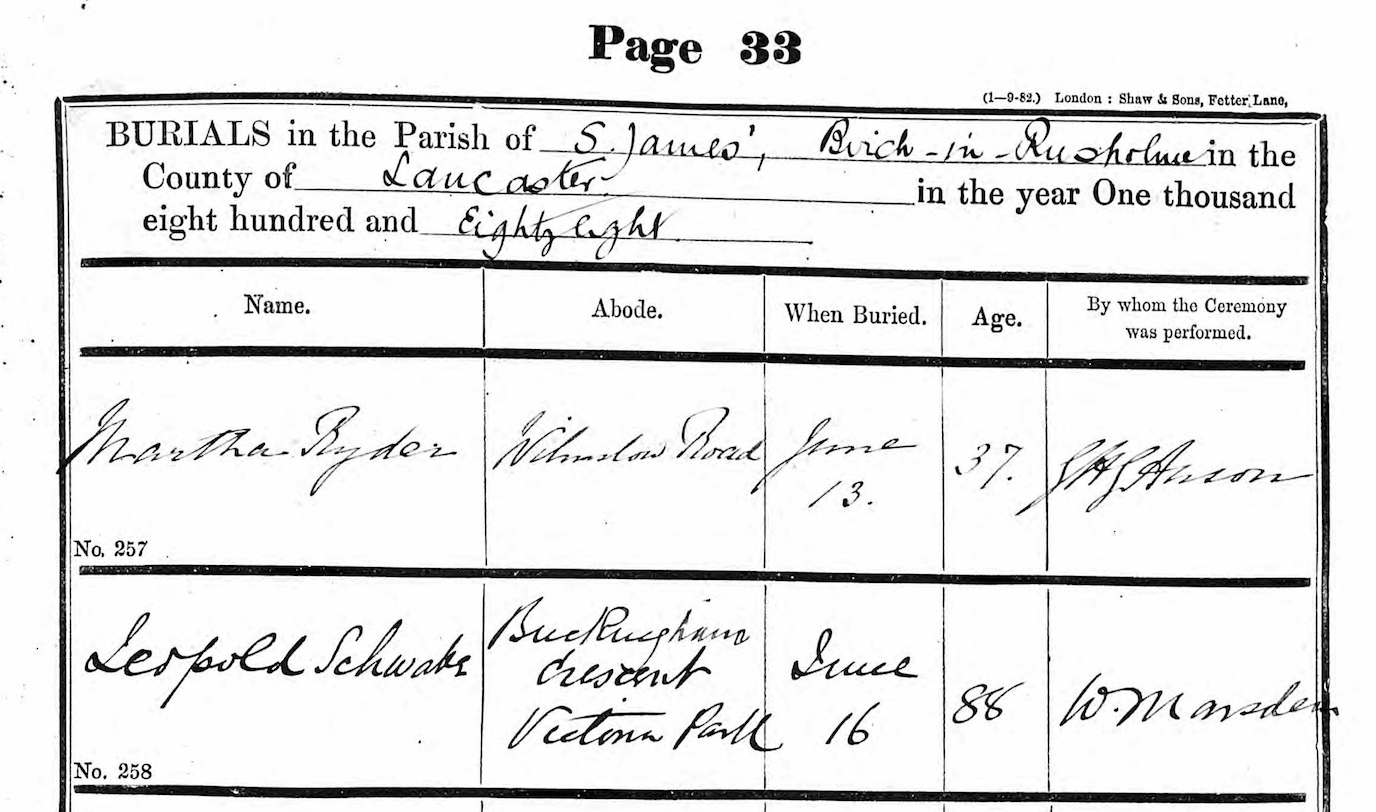 Emma was born 1810 and died on 28 March 1890 in Buckingham Crescent, Victoria Park. Her father was Charles Thomas Priestley who was 1 of 11 children. His father was Thomas Priestley.
The children of Leopold and Emma are:
CHARLES LEOPOLD
EMMA SUSANNA
FLORENCE ELEANORE (1842 – 1895).
1841 Census: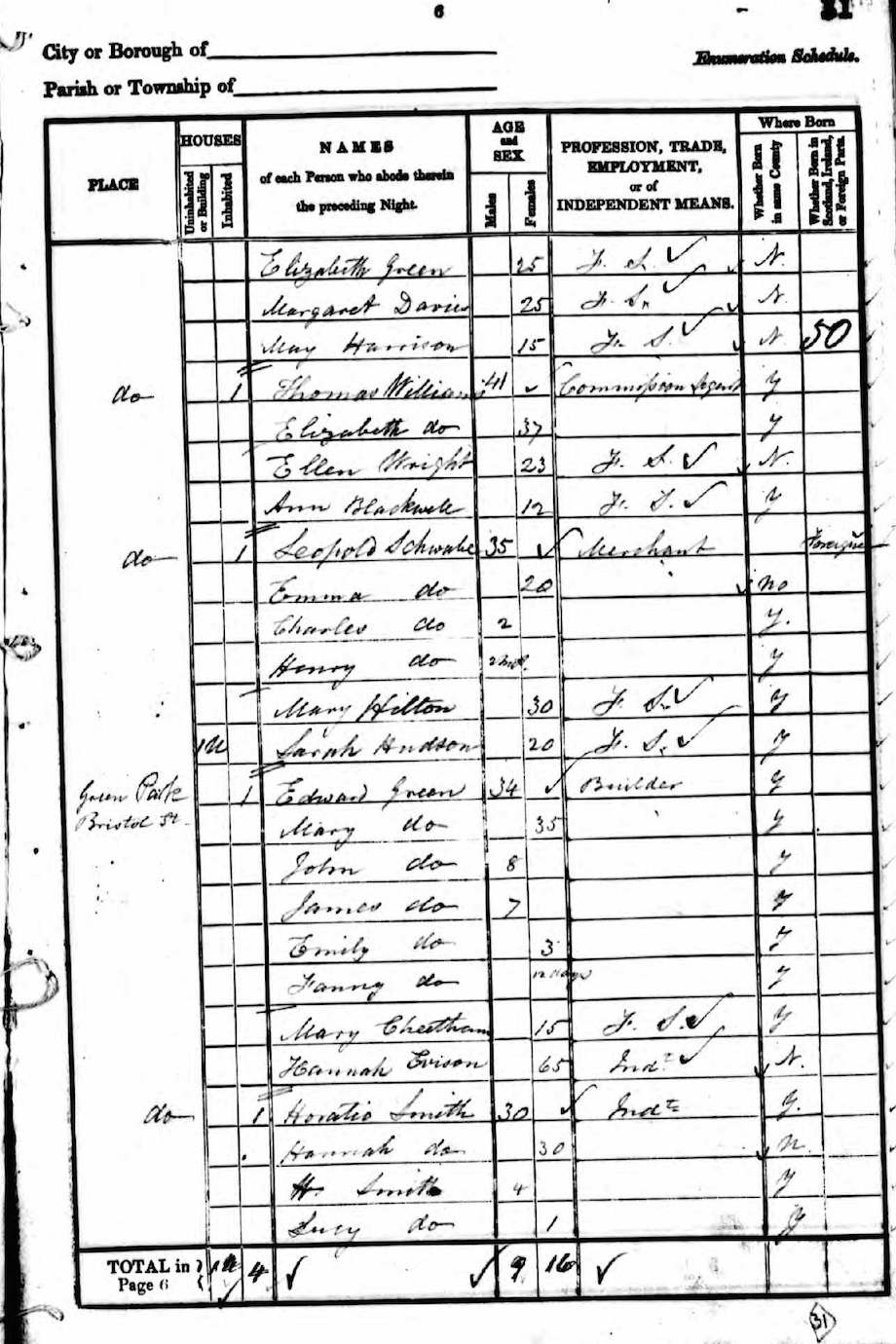 1851 Census: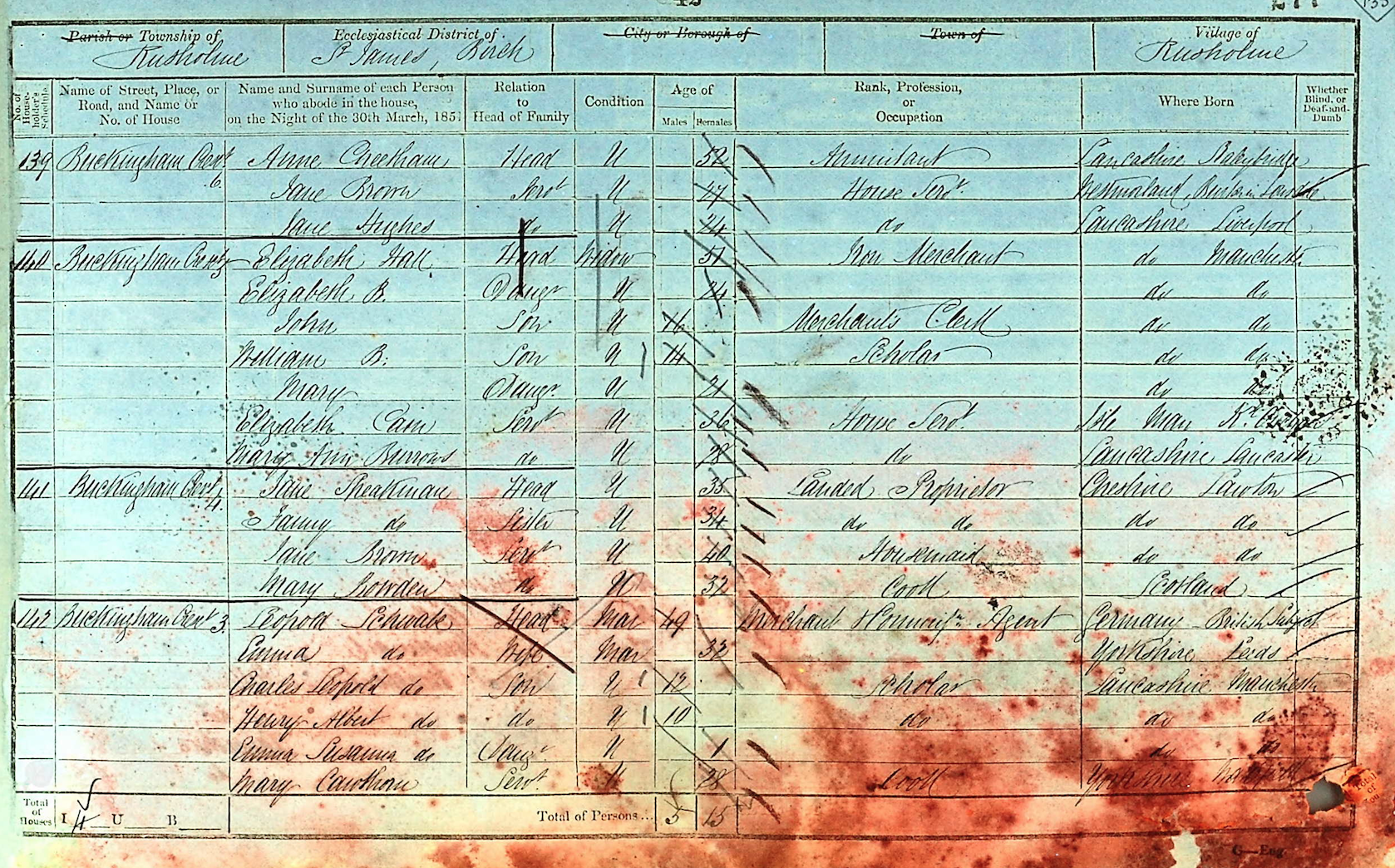 1861 census: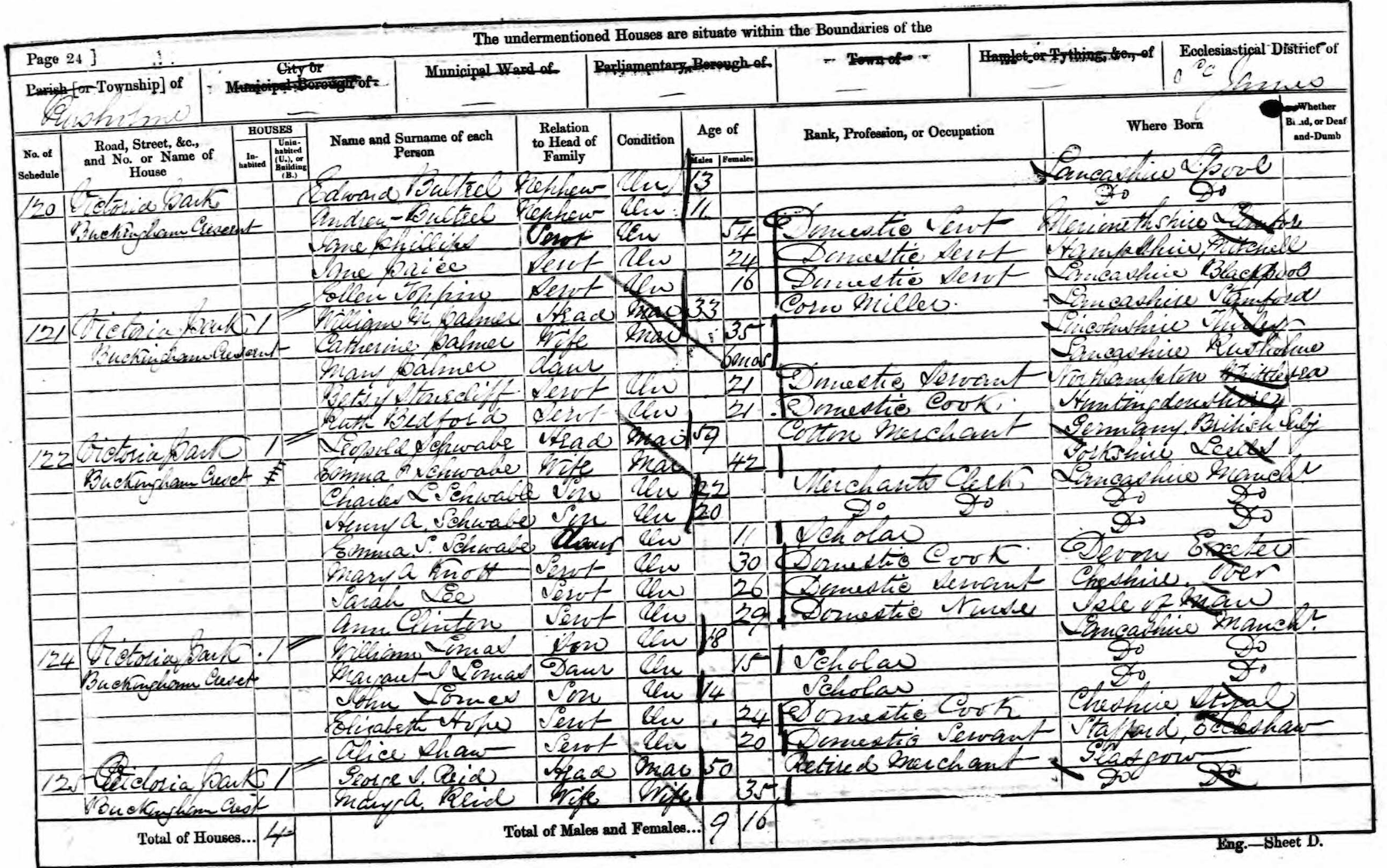 1871 Census: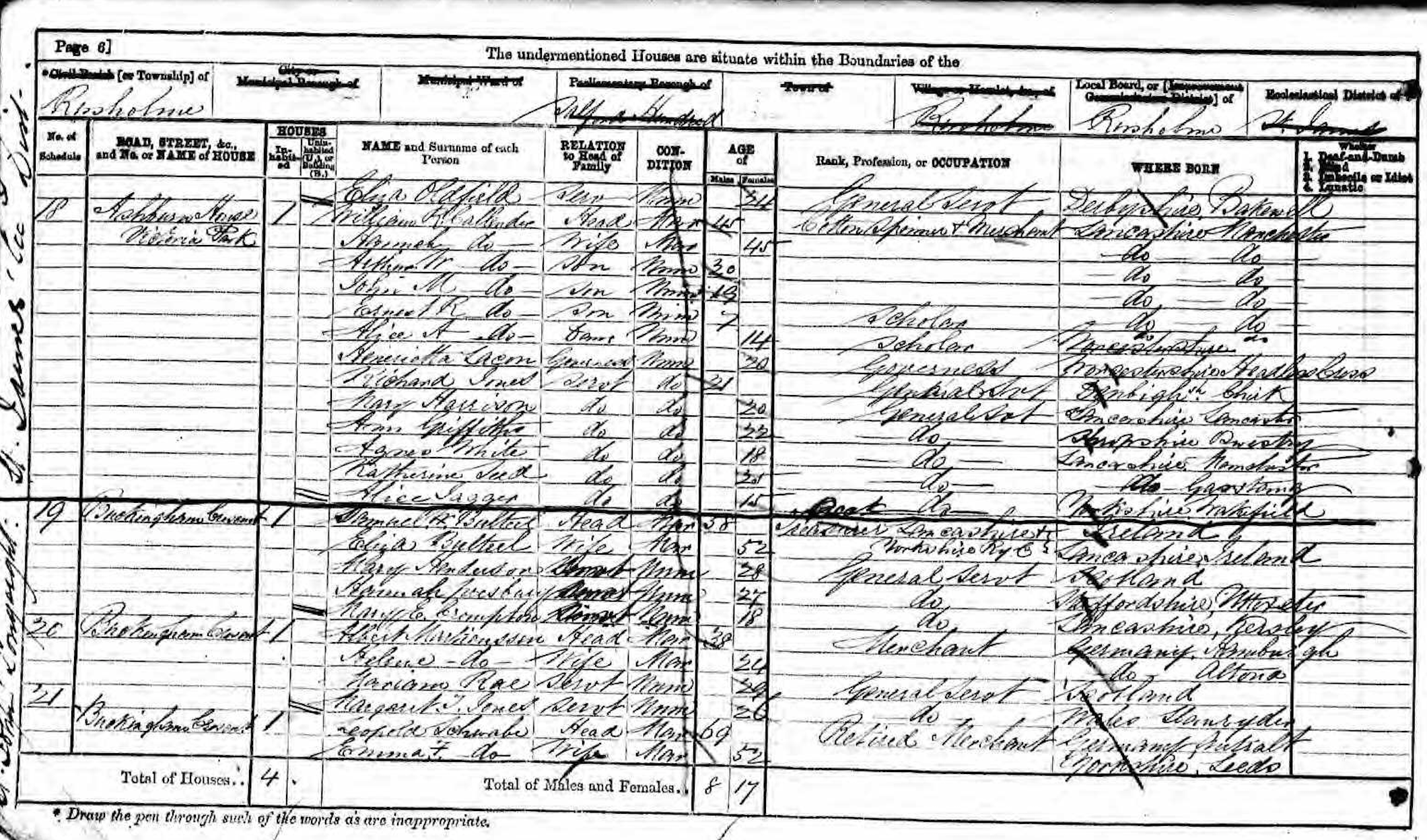 Probate Records:


Charles Leopold Schwabe's probate record:

Emma Susanna Schwabe's probate: