Charles Desborough Man was born on 27 June 1858 at 5 Cavendish Terrace, Clapham, Surrey, the son of Frederick and Elizabeth (Dumas) Man and was baptized on 30 July 1858 at Holy Trinity, Clapham, Surrey.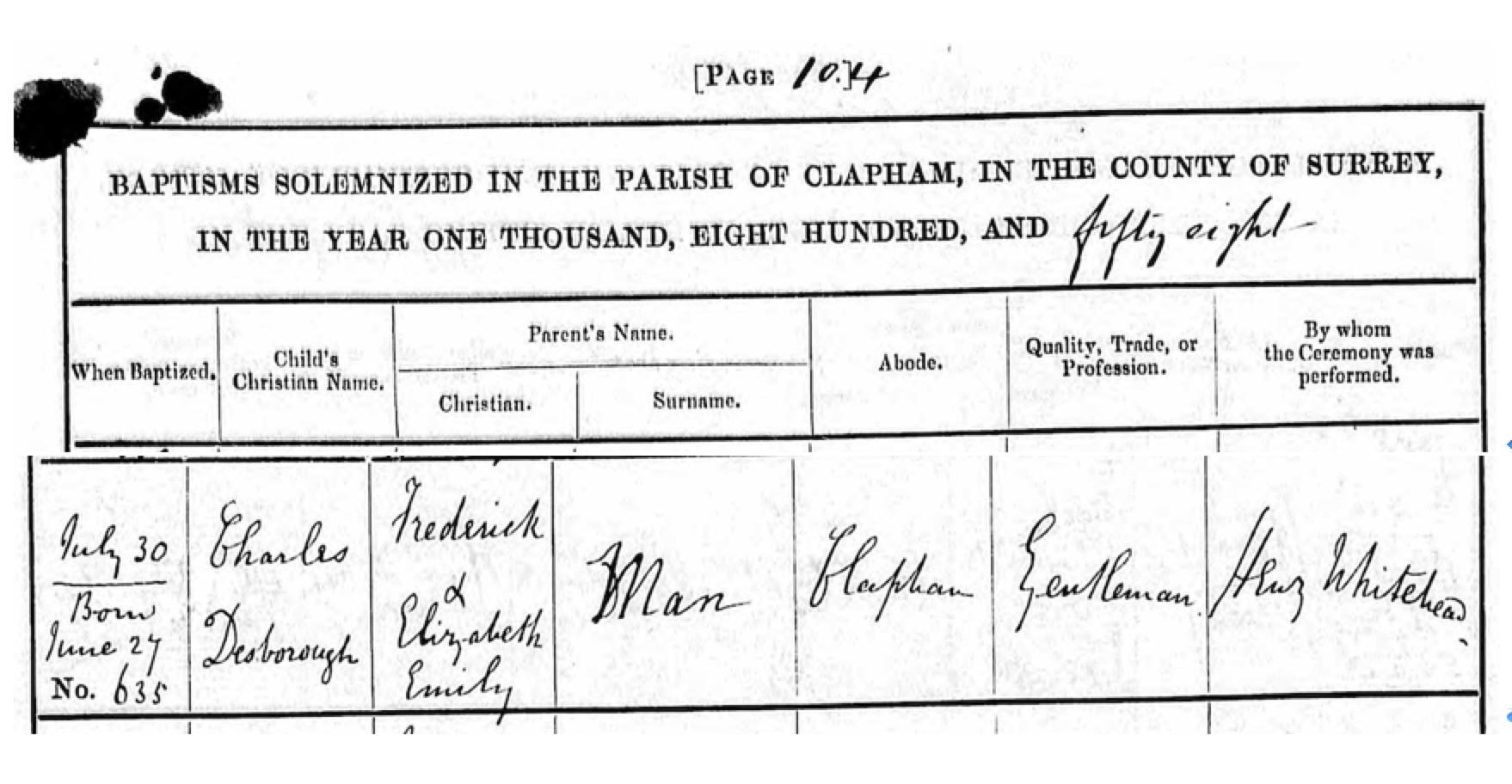 He married Dorothy Gee on 29 September 1915. Charles died on 26 April 1931 in Pembury, Tunbridge Wells, Kent. Dorothy Gee was born in 1885 and died 28 February 1934, also at Pembury. Charles and Dorothy belong to Generation Six. There was no issue.
Charles started out as a marine engineer and in 1882 he was elected a student of the Institution of Civil Engineers: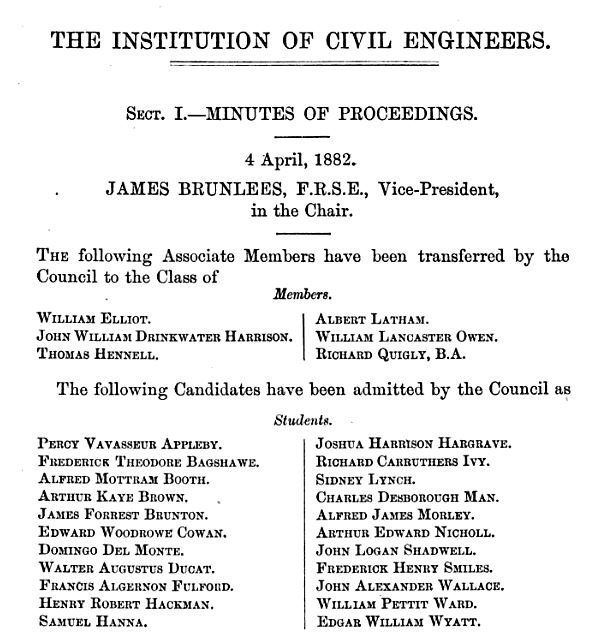 In 1884 he was elected as an Associate Member of the Institution of Civil Engineers. The following is the text taken from the institution's book of minutes:
He has been educated as a Civil Engineer at Kings College, London, where he matriculated as a student in the "Department of Engineering and Applied Sciences" Oct 1874 until June 1877. he then became the pupil of Messrs Humphrys Tennant & Co. Deptford  and Marine Engineers, for 3 years Dec 1877 to Dec 1880 when he went to sea as an Engineer in the Peninsular and Oriental Co's service until March 1881 , when he was employed by Messrs Humphrys, Tennant and Dykes and Co as a draughtsman in designing of marine machinery until Oct 1883 after which, leaving at his own request, he was employed in the design of marine machinery by Messrs Shuttleworth and Chapman Marine Engineers and Shipbuilders, Erith in whose service he has continued since Oct 1883 and still remains. Signed by the proposer William Gears Dated 26th March 1884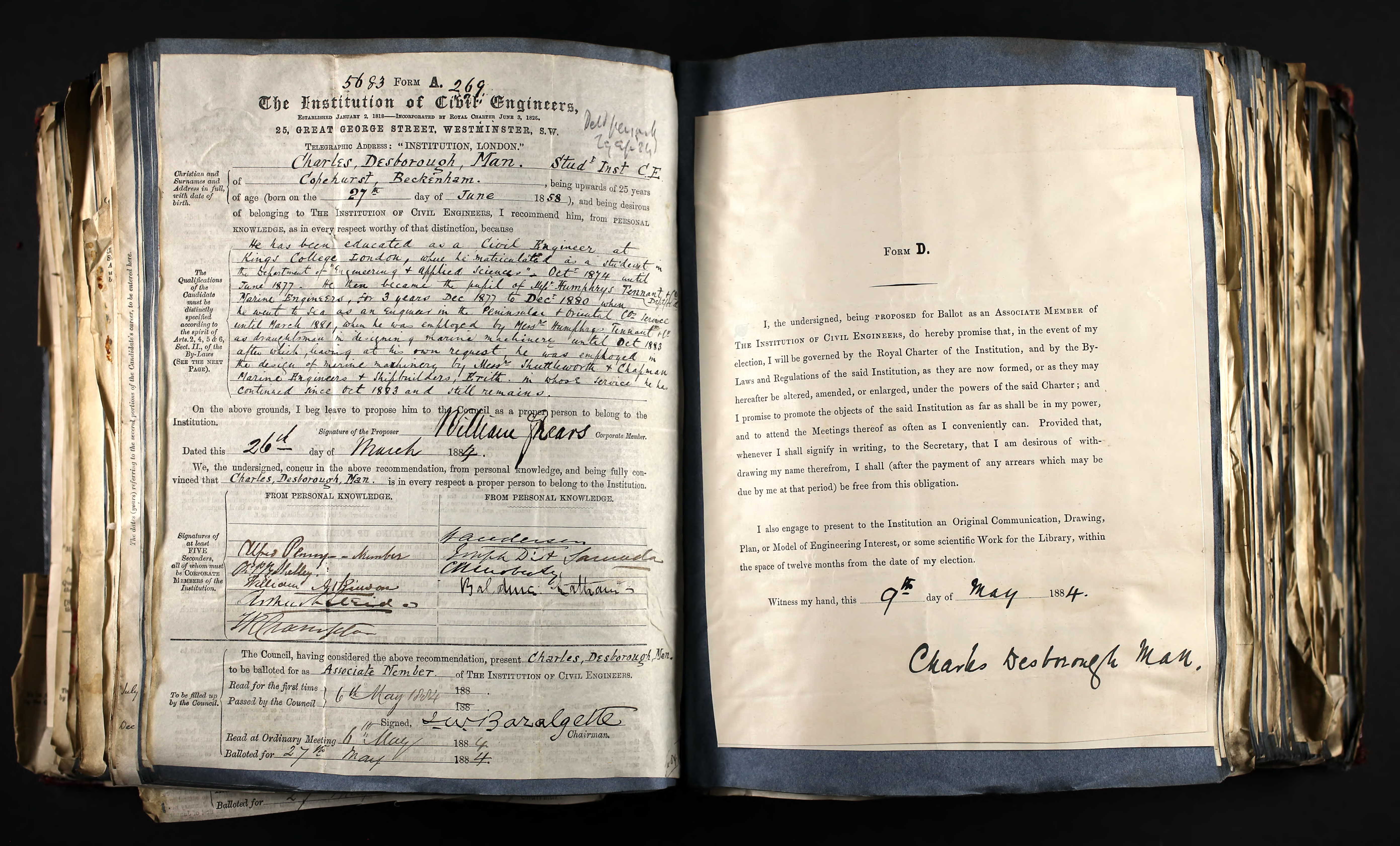 However at some point after 1884 Charles began a theological career. He appears on the 1901 census as well as the 1911 census and gives his occupation on both as a 'lay reader' , 'lay helper', 'Unlicensed lay reader of the Church of England'. His postal address on both is Gilingham in Dorset.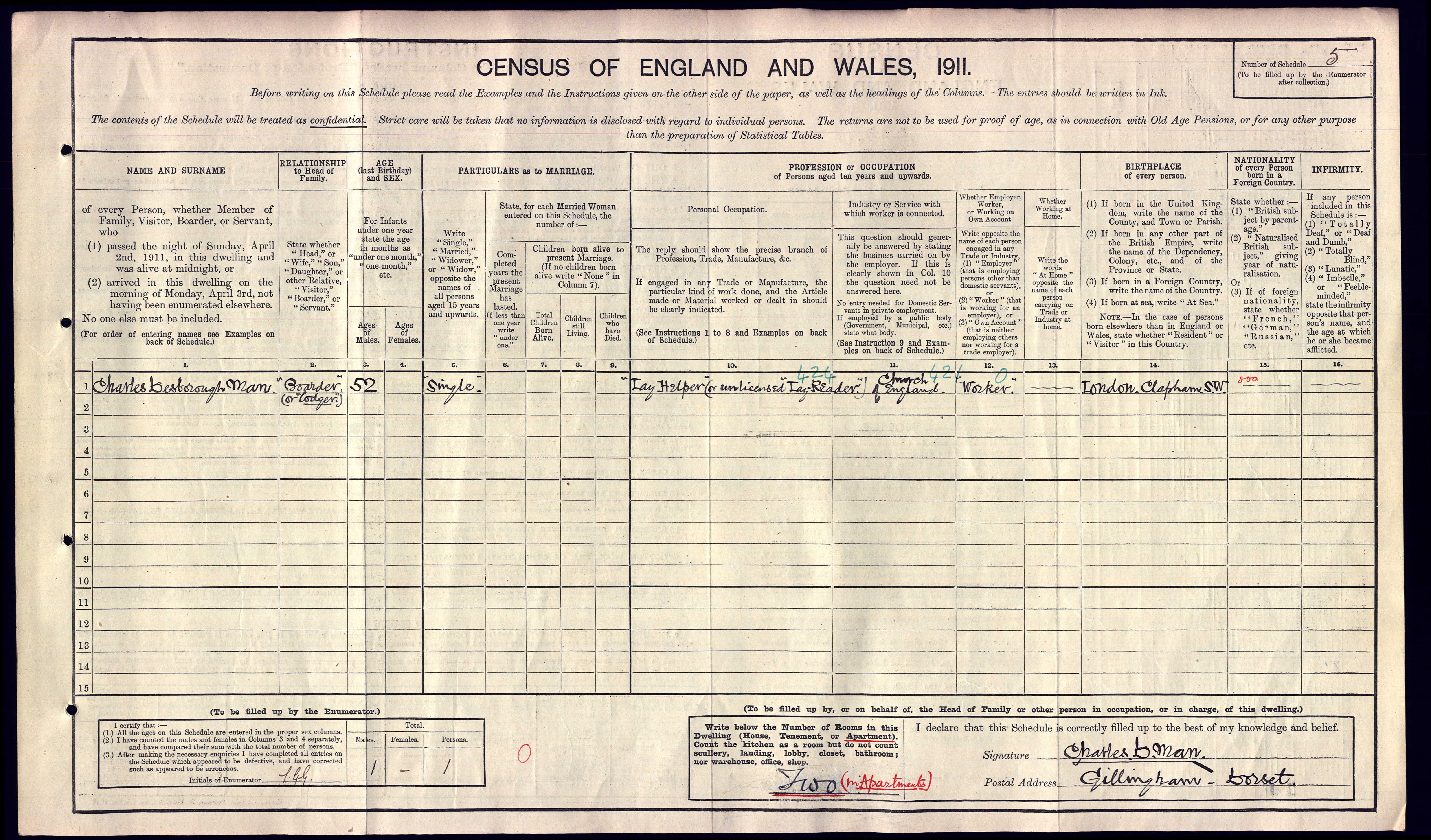 The death notice for Dorothy appeared in The Times on 3 March 1934:
Below the probate records for Charles and Dorothy.



[References: Charles' birth and baptism – FHL batch # C058452; Source Call No. 0307720; Print out Call No. 6906161]