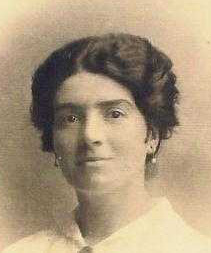 Alice Hilda Man was born on 17 November 1882 at Vergnoegen Plantation, West Coast, British Guiana, the daughter of James Henry and Frances (Huntley) Man.
She did not marry.
She died on 1 July 1933 at Southside, South Avenue, Littleover, Derbyshire, and was buried at Uttoxeter Road Cemetery, Derby. Alice belongs to Generation Seven.
She appears on two census along with the rest of her family, i.e. the 1891 and the 1911.
Her probate record is below. The probate was given to Charles William Taylor who was Alice's brother in law; he having married her sister Florence Edith Man.