Emma Catherine (Kitty) Man was born on 24 April 1863 in Indore, Presidency of Bengal, India, the daughter of Morrice King and Jane Smart (Walch) Man.
Kitty married John Maitland Marshall on 24 June 1884 in Brixton, Lambeth, Surrey.
She died on 3 January 1940, at Swardeston, Norfolk.
John Maitland Marshall was born on 24 August 1859 in Tavistock, Devonshire, and died on 24 June 1933 at Dulwich, Surrey.
Kitty and John belong to Generation Six; their children belong to Generation Seven and are:

NOTE: Kitty's father, Morrice King Man, died in Tasmania when she was only one year old and so her mother brought her and her elder sister, Eliza Caroline (Carie) to England to stay with her Man in-laws at Halstead.  The registry certificate of Kitty's marriage to John can be viewed here (<— PDF). Their only son John was killed during WWI.
The photograph below was taken at Dulwich in 1915. In the centre wearing a bow tie is John Maitland Marshall (JMM), his daughter Nancy (in nurses uniform) is to JMM's right and next to Nancy is her brother John Morrice Maitland Marshall. Standing just in front of JMM is Hilary (his youngest daughter about 10). Courtenay Whitmore Clarke is to JMM's left, & to the far left of JMM is 2nd Lieut. Brian Walch.
The child in front is Jess (about 2 or 3). Both men in uniform were in the same Regiment (Essex) and both were killed at Gallipoli within a few days of each other in October 1915.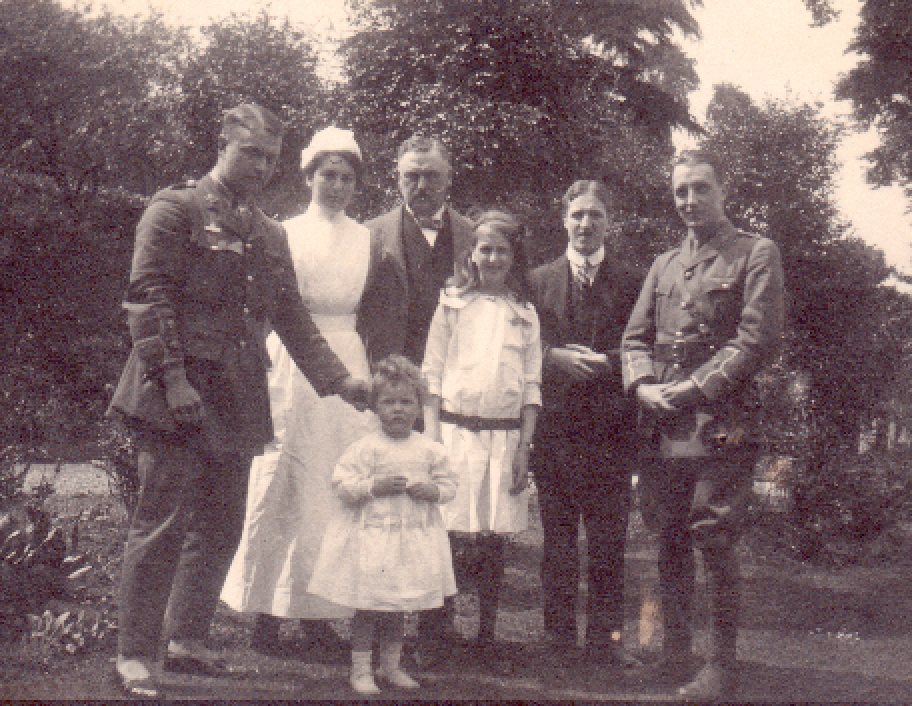 Below 1935 the Marshall family at 60 Dulwich Village. Standing Jess & Stella, seated Ofa, Catherine, Kittie, Nancy & Billie Ebden, on the ground are Una & William Ebden. Kittie is holding a photo of Hilary & Malcolm (who were in Australia or Malaya) and though it is not clear. Ofa must be holding a photo of Catherine's son who was then known as Jorrice (John + Morrice). William Ebden (senior) was known as Willie to the Ebdens and Billie to the Marshalls!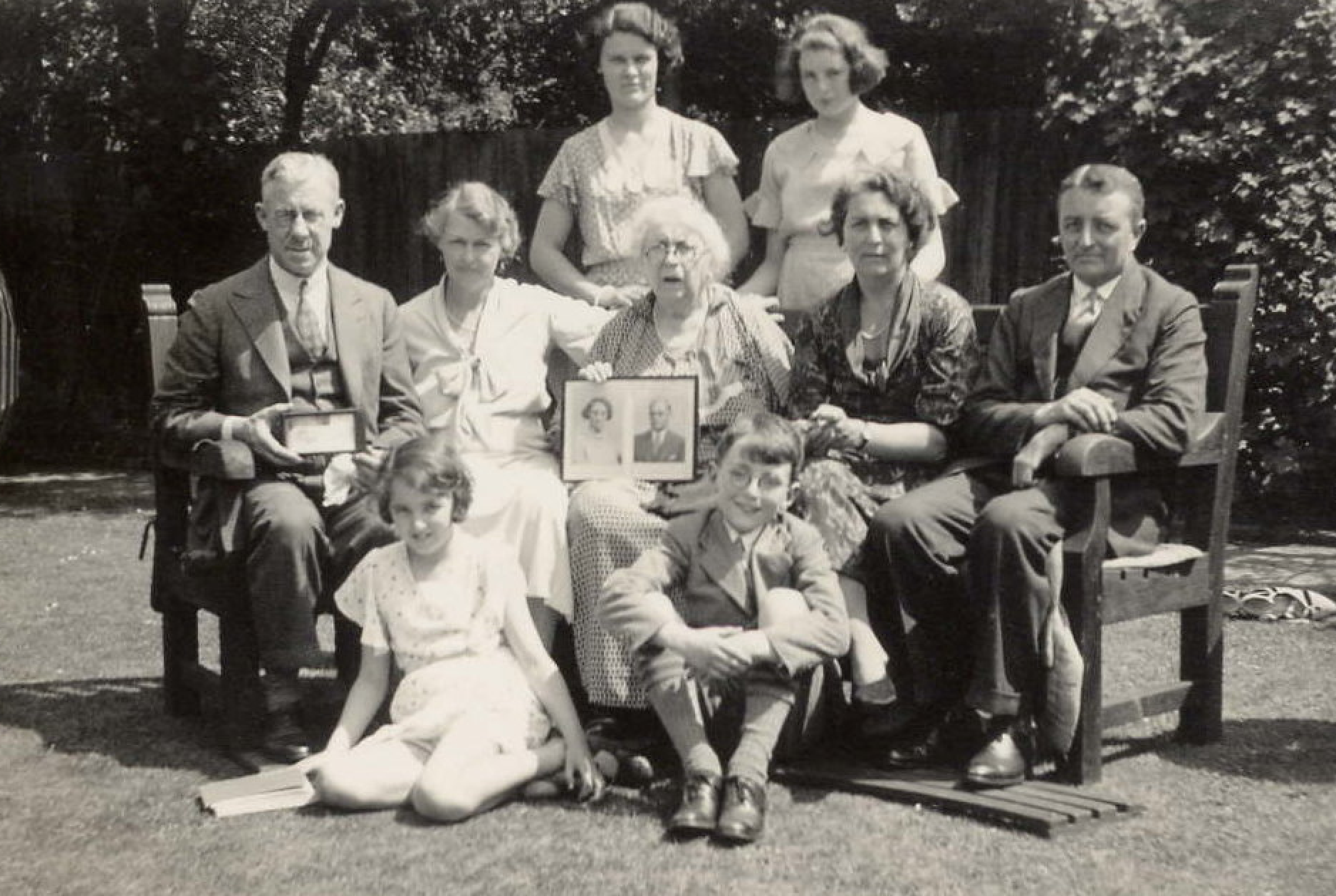 CENSUS DATA
1891 10 Herne Hill, Lambeth in Surrey

1901 10 Herne Hill, Lambeth in Surrey

1911 The Grove, College Road, Dulwich

 PROBATE RECORDS: