Elfreda Upfield-Green was born on 17 November 1898 at Pinner, Middlesex, the daughter of Ella Katherine Emma Man and Frederick Ernest Upfield-Green. She was baptized on 7 January 1899.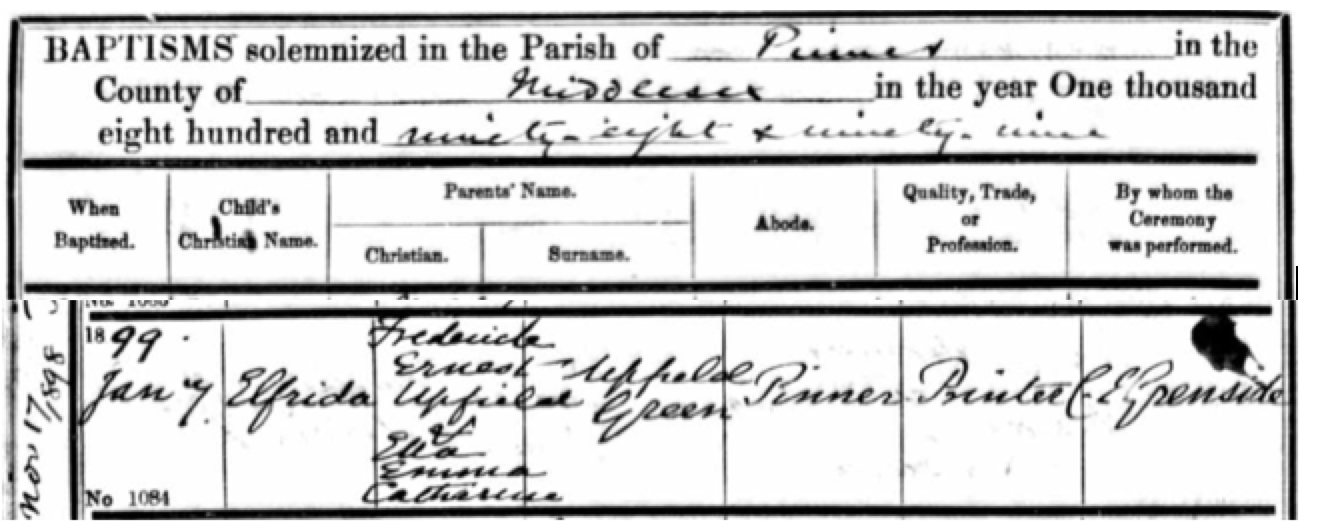 Elfreda married Edward Charles Travis Carden on 5 May 1923 at Pinner in Middlesex.
She died in April 1978.  Edward was born on 18 July 1894 at Plumstead and died on 7 June 1972.  Elfreda and Edward belong to Man Generation Ten; their three children are living and belong to Man Generation Eleven.
This drawing of roses was coloured by Elfreda and dedicated to her 'Aunt Mary' who was Mary Starnes, the second wife of William Lionel Man. The drawing was found among the pages of William Lionel's diary.  Edward Carden was the General Manager of the Alliance Assurance company. See also the 1901 Census data on the Carden family which can be viewed HERE (<— PDF).