Elaine Victoria Lowis was born 28 April 1898 in Rangoon, Burma and died on 26 October 1937 in Edmonton, Alberta, the daughter of Sarah Josselyn Man and Cecil Champain Lowis.
She married Jack Shenfield on 7 February 1923.  Elaine died on 26 October 1937 in Edmonton, Alberta.
Jack was born on 4 November 1898, at Innisfail, Alberta, Canada and died on 29 November 1990, at Westlock, Alberta, Canada.
Elaine and Jack belong to Generation Seven; their children belong to Generation Eight, of whom three are living and one, Evelyn Eleanor (Wendy), is deceased.
Before her marriage to Jack Shenfield, Elaine left England to visit her aunt Beatrice Eleanor Man and uncle James Adam in 1920 outside Calgary in Alberta, Canada. Her immigration form is below. It may well have been on this visit to Canada that Elaine first met Jack Shenfield.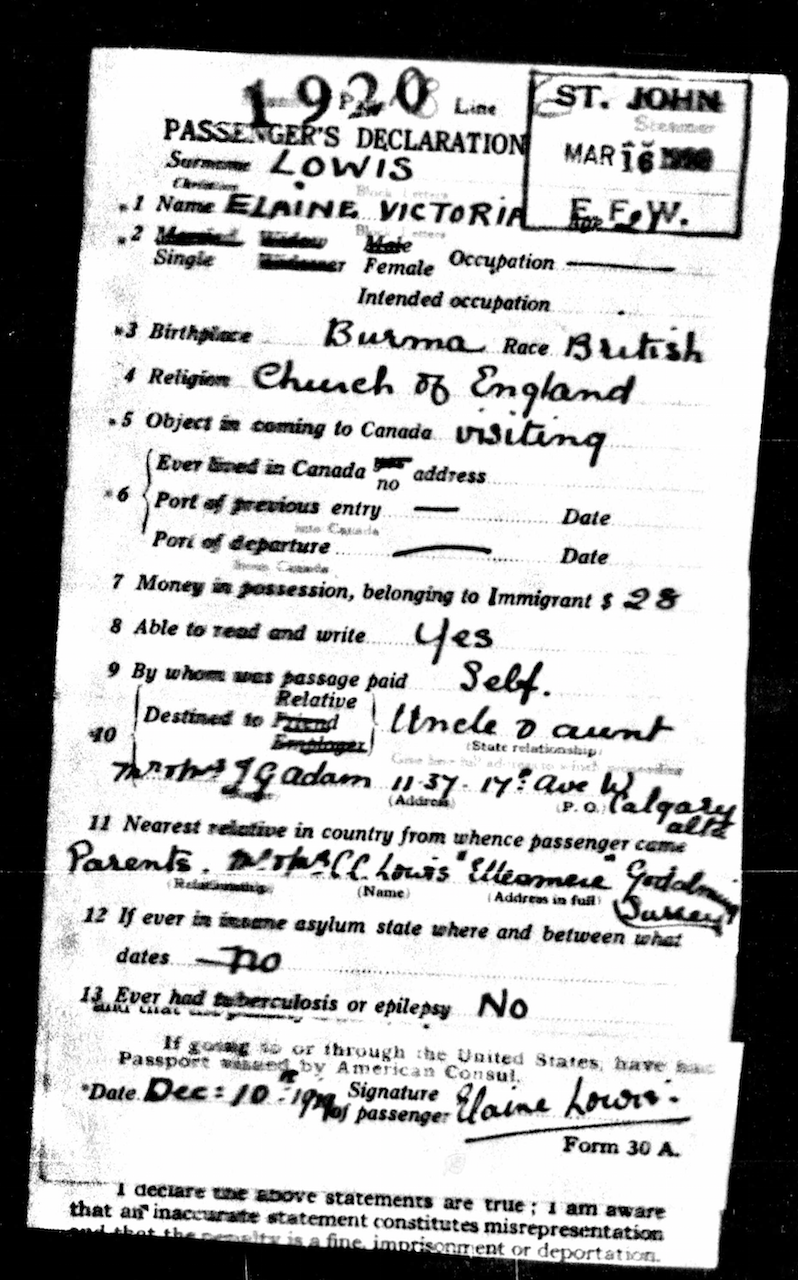 Below the marriage registry entry for Elaine to Jack. It was probably on her visit to her uncle and aunt in Canada that she met Jack whose family. The Adam and Shenfield families were neighbours.

 The marriage announcement from The Times:

Elaine appears as a passenger entering Canada in 1923 as Mrs Shenfield: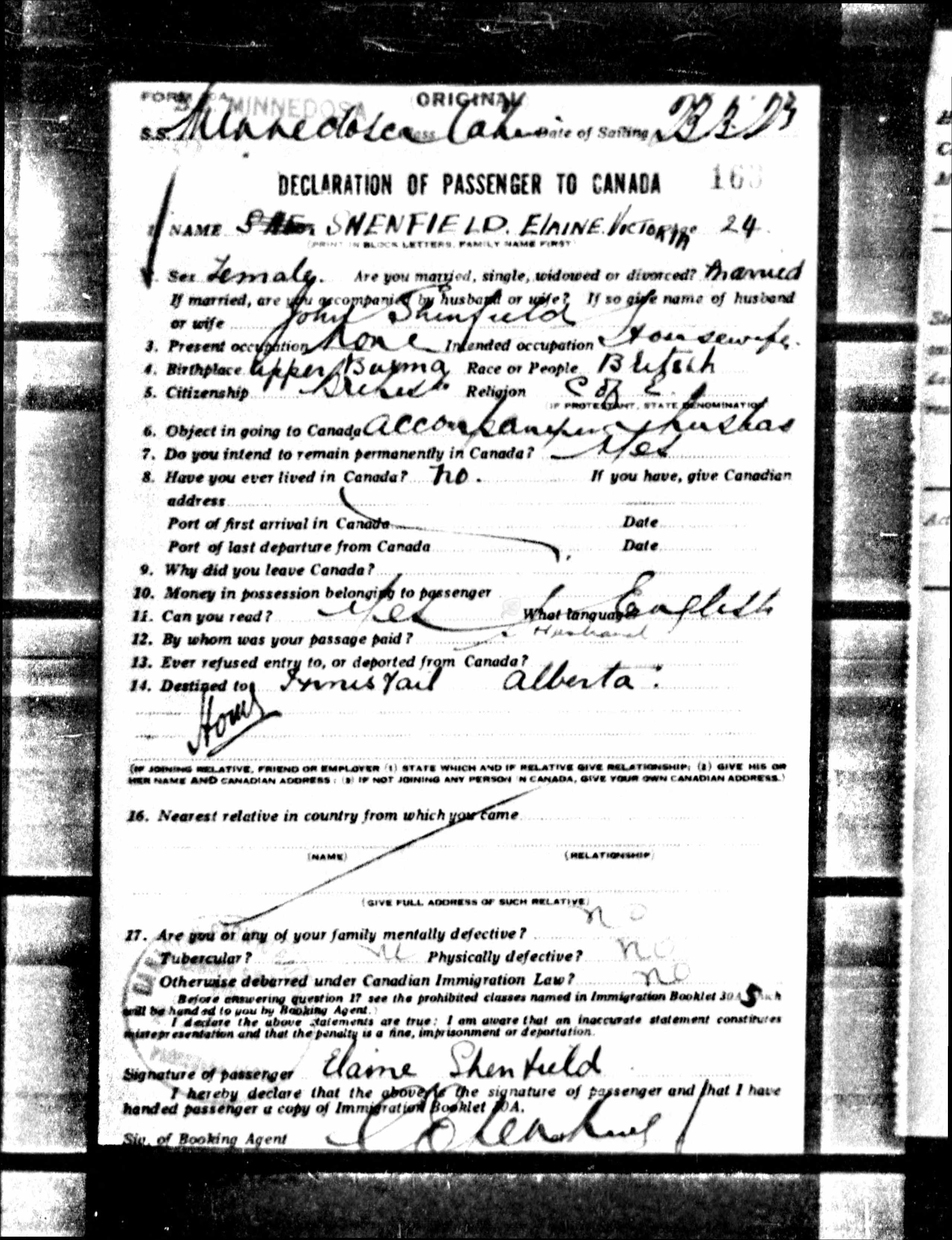 Elaine was buried at Pioneer Cemetery, Spruce Grove, Edmonton, Alberta, Canada.