Angela Elizabeth Lowis was born on 28 September 1907, the daughter of Sarah Josselyn Man and Cecil Champain Lowis.
Angela married Edward Arthur Lane on 14 April 1936, in Farncombe, Surrey. Angela died on 28 December 1992.

Edward was born on 15 December 1909, in County Cork, Ireland and he died on 6 March 1963, at Reading, Berkshire.
Angela and Arthur belong to Generation Seven; their child belongs to Generation Eight and is:
MIRANDA MARGARET
Notes: Edward was a curator at the Victoria and Albert Museum and the author of a number of books on Greek and Roman pottery. His obituary appeared in The Times, 8 March 1963.
Mr Arthur Lane, Keeper of the Department of Ceramics at the Victoria and Albert Museum since 1950, died yesterday at the age of 53. He was a scholar of world-wide reputation in the field of ceramic studies and a very worthy successor of a line of outstanding Keepers of his Department at the museum.
Edward Lane was born on December 15, 1909, being the only son of the Reverend E A Lane. He was educated at St John's School, Leatherhead, of which he was a Scholar and went with a scholarship to St John's College, Cambridge, where he took a First Class in both parts of the Classical Tripos. His natural bent showed itself early on when, in 1932, he went as a Scholar to the British School at Athens. This experience bore fruit in an authoritative long article on 'Lakonian Vase-Painting' in the Annual of the British School.
In 1934 he was appointed Assistant Keeper in the Victoria and Albert Museum, and was posted straightaway to the department of which he was ultimately to become Keeper. Here he soon showed his quality not only in a series of excellent articles but by the organization, in 1939, of a comprehensive exhibition of tiles. This was accompanied by the publication of the Museum's 'Guide to the Collection of Tiles' which was immediately accepted as a standard work on the subject; a remarkable achievement for one who had served his department for only five years, showing, as it did, a wide and deep knowledge of the pottery of most of the civilized world over millennia. In 1937 he worked under Sir Leonard Woolley on the excavations at Al-Mina, in Syria thus deepening his knowledge of, and stimulated his interest in Islamic pottery, a field in which he became supreme. This knowledge and enthusiasm found issue in his complementary 'Early Islamic Pottery' (1947) and 'Later Islamic Pottery' (1957) – books which, despite the slight format of the earlier volume, between them provide a complete survey of their subject.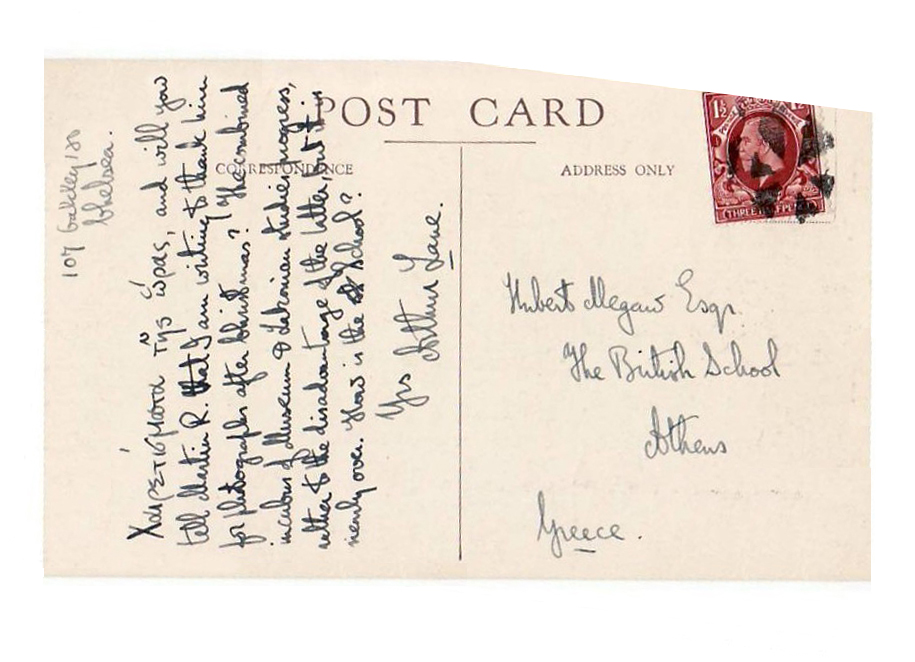 The war claimed him in 1939 and he did valuable work in RAF Intelligence at the Air Ministry until 1945, rising to the rank of Squadron Leader.
Series of Books
On his return to the museum he began to garner the fruits of his knowledge and of his extraordinary perception where works of art were concerned, in a long suite of books, mostly within the series of the Faber Monographs on Pottery and Porcelain, of which he became editor in succession to the late W B Honey. 'Early Islamic Pottery' was followed by 'French Faience' and 'Greek Pottery' (1948), the latter being quite the most acute and stimulating short book on its subject.
The same qualities of insight, accompanied by wit and a capacity to present difficult things simply and in short compass, informed his 'Style in Pottery' (1948). In 'Italian Porcelain' (1954) and 'English Porcelain Figures of the Eighteenth Century' (1961) he took subjects with which people in the field fancied they were conversant and showed them in a new light. Under his touch new clarity and fresh insight appeared in well-worn themes. All this appeared easily done, but only those who knew him appreciated the struggle which it cost him to project his thoughts on to paper in a way which satisfied his own austere standards of excellence. His output of books was accompanied by a steady stream of articles which maintained the same high quality.
The personal characteristics which went to the making of a first-rate scholar sometimes militated against easy relations with colleagues and acquaintances, but all those who knew him at all well (and this was not easy in one both complex in character and extremely reserved) recognised the charm and warmth of a deeply affectionate nature.
He is survived by his wife and a daughter.