Mary (May) Caroline Man was born on 22 April 1880 at Royal Crescent, London, the daughter of Edward Garnet and Catherine (Matthews) Man.
She married Randal Casson on 13 November 1906 at St Leonard's Church, Hythe, Kent.
Mary died on 20 January 1962 at Little Heath, Bassett, Southampton.
Randal Casson was born on 4 January 1879 at Sandbach, Cheshire and died on 11 August 1972 at 35 Victoria Road, London.
Below the marriage banns read in October 1906 at Putney parish church: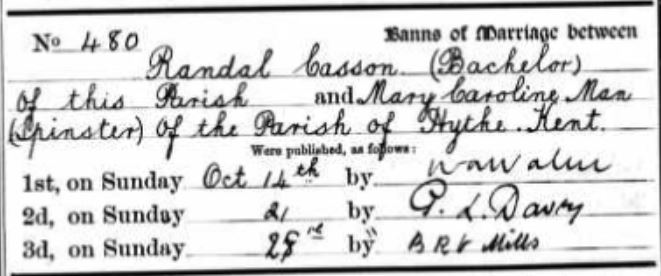 Mary and Randal belong to Generation Six; their children belong to Generation Seven and are:
ROSEMARY