Because some members of the family known as MAN, and others who have married into it, produced letters, diaries, journals, books, poems, etc. the purpose of this page is to create links to the full texts of these. It also includes recollections of and obituaries on various members of the family. A page containing family WILLS can be found HERE.
Much of the material here is in PDF format and requires Adobe Acrobat Reader software which can be downloaded for free HERE.
James Balchen's journal describing his visit to the Man family in the village of Hurst, Berkshire, in 1747, can be found HERE. A page that includes a transcription of the journal can be found HERE.
A recent piece of research on a family connected to the Man family has just been completed: The Palmer Family of Roydon and Chelsea. All living (and many not) members of the Man family are descended from a Susannah Cradock/Craddock whose brother Richard married Hester Palmer. For ease of download this work has been divided into two parts: Part One can be downloaded HERE and Part Two can be downloaded HERE. Both are PDFs.
A 'publication' on two of the daughters of Richard Craddock/Cradock, Susannah and Sarah, was released in November 2013. This report is divided into three: 1. The ENTIRE report of a little over 500 pages. And then, for ease of download, if you have a slow internet connection, the report has been divided into two smaller sections consisting of first Susannah and her three husbands and second her sister Sarah. The format of all three is in PDF.
RECENTLY PUBLISHED: 'Sheldon Cradock and his Successors' (<— over 70 pages PDF). In which Sheldon died unmarried and was succeeded by his eldest son….
'The American Connection' (<— 71 pages PDF) which describes the connections among the American families of Weaver, Gooch, Marriot, and Cheever and how these four families relate to the Cumberland-Balchen family.
A summary of the history of the MAN group founded by Edward Desborough and Frederick Man that appeared in the journal West Africa (2000) can be accessed HERE (<— two pages PDF). A listing of the name 'Man' appearing in London Directories can be found here (<– PDF). The trip to Pegu has been transcribed and can be read HERE. The entire edition of The Cumberland Letters edited by Clementina Black and published in 1910 can be read here.
The Man family has, among its living members, a recently published poet – Harry Man – who continues a 250 year family tradition of penning verses. Family and friends are encouraged to purchase a copy of Harry's collection of poems 'Lift' by clicking on the cover below and following the link. And, don't forget our most prolific author yet: John Garnet Man.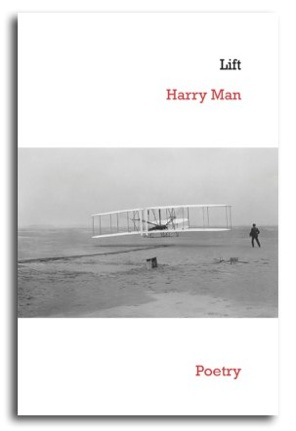 HENRY MAN (1747/48 – 1799)
JOHN MAN (1749 – 1824)
HARRY STOE MAN (1783 – 1848)
CATHERINE (WALCH) MAN (1791 – 1873)
HENRY GARNET MAN (1804 – 1873)
ANN DESBOROUGH MAN (1820 – 1909)
FREDERICK MAN (1825 – 1897)
WILLIAM LIONEL MAN (1832 – 1904)
EDWARD GARNET MAN (1837 – 1920)
JANE SMART (WALCH) MAN (1836 – 1929)
MARY LOUISA (MAN) AWDRY (1852 – 1908)
JAMES HENRY MAN (1851 – 1888)
JAMES GRAHAM ADAM (1862 – 1951)
EDWARD JAMES FOWLE GARNET MAN (1869 – 1933)
HARRY MORGAN STOE MAN (1873 – 1936)
HUBERT WILLIAM MAN (1876 -1953)
MORRICE LIONEL MAN (1877 – 1948)
GRAHAM EDWARD ADAM (1896 – 1917)
HUGH CASSON (1910 – 1999)
ANDREW MAN (1907 – 2000)
FRANK MAN (1914 – 1986)
MORGAN MAN (1916 – 1986)
MORRICE JAMES (1916 – 1989)
THE HOUSE of MAN
In 1983 on the 200th anniversary of the company ED and F Man a book entitled 'The House of Man' was published. Passages from that book and of direct concern to the Man family will be added here in parts here. An initial attempt at this oncerns mostly the relationship between the Man and Dumas families. (<— PDF)
The following items are written by or about persons who are related to the Man family via other families e.g. George Cumberland's mother Elizabeth Balchen's sister, Mary Balchen, married John Man.
Lionel Garnet Man's father in law 'Purple Johnson' art master at Charterhouse School is remembered by Osbert Lancaster HERE.
MAN – CUMBERLAND – BALCHEN CORRESPONDENCE
Blake – Cumberland letters
WILLIAM BAKER (1742 -1785) (brother of Sarah Baker who married John Man (1749 – 1824))
CASSON FAMILY
Mary (May) Man married Randal Casson and were the parents of Hugh Casson. The Casson family was quite creative. We list here some of the publications by or about one or other member of this family.
Paul Hale's appreciation ofThomas Casson's artistry as an organ builder
Thomas Casson's Reform in Organ Building: A lecture delivered to the Birmingham and Midlands music guild (1888);
Thomas Casson's Lecture on the pedal organ: Its history, design and control (1905)
The following material concerns the Matthews family. In 1867 Katherine Jane Matthews (K. J. M.) married Edward Garnet Man.
ERNEST LA TOUCHE HANCOCK
Sarah Matthews, the eldest daughter of James Matthews, married Herbert Hancock and had five children among them Ernest La Touche Hancock (ELH). In 1877 ETH married a young lady (Charlotte Youlin) which earned him the approbation of his grandfather James Matthews (ELH's parents died when he was quite young). ELH left England for the USA in 1891 where he became a newspaper editor and writer of light verse and magazine articles some of which have been gathered below. For more details on ELH and his family go to the Matthews family page.
American Caricature and Comic Art Parts One and Two
On Jokes in the Editor
The Budding Bard
Desultory Verse

Them as is, because: Verses [New York] : Press Artists Association

Perchance : (the dream is o'er) King, Robert A.; Hancock, La Touche, Publication: New York, NY : Century Music, 1906 Musical Score

Angel voices ever near by Kathleen Roberts and La Touche Hancock. New York : Century Music Pub. Co., 1905. Musical Score

Sunbeams and shadows (Sonnen-strahlen und schatten) Keiser, Robert A.; Hancock, La Touche: New York, NY Vandersloot Music Co. Musical Score

A plea for plagiarism … Hancock, La Touche, 1860-Publication: 1911 Article in Caxton magazine. Pittsfield, Mass., 1911.

Other publications in alphabetical order include: An Anxious Amor in Blue Pencil Magazine Sep 1900; A Man, a Matron, and a Monkey in Breezy Stories Jun 1922; At Christmas Time in Metropolitan Magazine Dec 1900; The Ch?????ing of the Years in The Cavalier Jul 19 1913; The Difference in Argosy All-Story Weekly Jun 24 1922; Dives and the Serpent in The Bellman Mar 4 1911; Exodus in The Cavalier Aug 2 1913; The Haunting Song in The Reflector Aug 1907; Hide and Seek in The Gray Goose Sep 1908; Inspiration in Blue Pencil Magazine Jul 1900; King of the Rail in The Railroad Man's Magazine Oct 1906; Lover's Lore in Brief Stories Sep 1922; Mental Conception in 10 Story Book Nov 1922; The Muse Upon the Mouth in The Cavalier Oct 4 1913; Nothing in The Gray Goose May 1909; One Touch of Nature (A Pastel), (vi) in Blue Pencil Magazine Sep 1900; Reciprocity in Snappy Stories Jan 18 1916; The Scar in 10 Story Book Nov 1922; A Seashore Cocktail in The Cavalier Aug 16 1913; Sweet Sunset in The Reflector Aut 1907; There Were Others in Argosy All-Story Weekly Jan 28 1922; Those Two in Blue Pencil Magazine Sep 1900; Try It on the Dog in Blue Pencil Magazine Nov 1900; Why, Indeed in Argosy All-Story Weekly Jan 28 1922.
ROBERT MELVILLE GRINDLAY
Although not a member of the Matthews family, he was James Matthews' business partner for over twenty years. The following section is devoted to Grindlay.
Grindlay and Co.'s 'Hints to Travellers to India: Detailing the several routes' published in 1847 (70 pages)